Deals on The Best Royal Caribbean Cruises
Despite its name, Royal Caribbean International offers voyages to more than 280 destinations across 71 countries on six continents. While you can certainly sail to the Caribbean and Mexico, you can also board a ship to Alaska, navigate the waterways of Europe or ride the waves down under to Australia and New Zealand. Book your cruise by unlocking the deals below!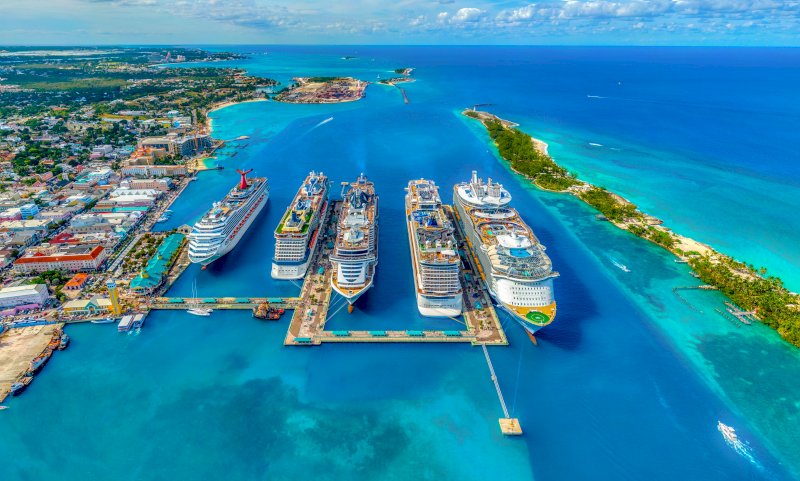 Cruising with Royal Caribbean
Depending on which itinerary you choose, you can taste local fare, tag along on a sightseeing tour or enjoy an ATV trip– all of which are offered as shore excursions. Royal Caribbean ships depart from ports all over the United States, including Seattle, Boston and Fort Lauderdale, Florida, as well as from numerous international ports. In 2020, itineraries range from two to 19 nights.
The company's fleet of 24 ships is just as varied as its list of destinations. Smaller vessels like the Empress of the Seas (which can accommodate nearly 2,300 guests) sail alongside floating mini-metropolises like the Oasis of the Seas, which can carry more than 6,700 cruisers. Plus, each ship carries approximately one crew member per every three passengers. No matter which ship you're on, you'll find a variety of eateries and activities for every age group, including kids entertainment programs and adults-only pool areas.
On Board
The company attracts North American cruisers in their 30s, 40s and 50s, many of whom travel with their families. You're more likely to encounter multigenerational groups on trips that overlap with winter holidays and school vacations; during these times, cruise ships may be filled to capacity.
On Shore
Royal Caribbean offers a wide selection of shore excursions that range from bicycle tours, wildlife watching and sightseeing trips to helicopter tours, 4x4 off-road drives and scuba adventures. You can explore new cities on a guided sightseeing excursion or taste new flavors on a culinary discovery tour. Shore excursions vary by cruise itinerary and season; you can see...