Best Deals On Home Security Systems, And Why You Need One
There's never been a better time to invest in a home security system. In the past, old-school setups demanded professional installation and the nagging pain of monthly service fees. Not anymore. Check out these amazing deals below.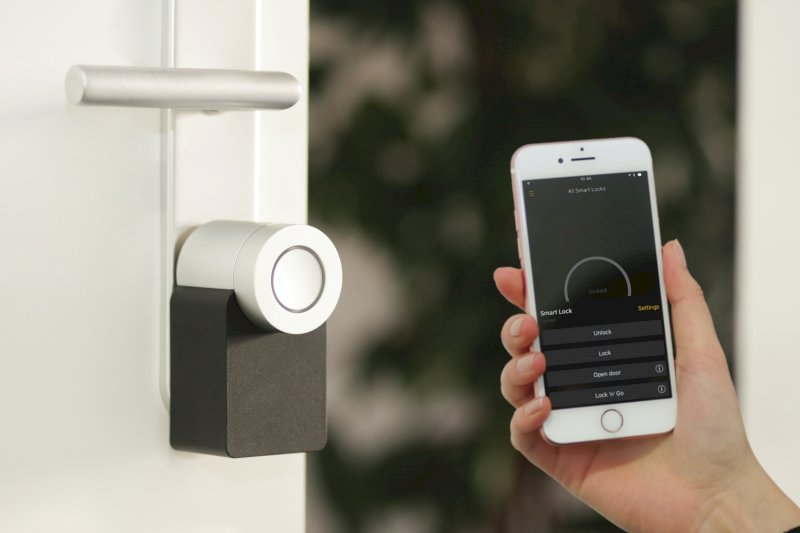 8 Reasons to Get a Home Security System
Installing, arming, disarming, paying monthly fees, and dealing with false alarms are all things that are tied to monitored security systems which may cause you to wonder if home security systems are worth the inherent hassle. This is a good question to ask as you consider how you can best protect your valuables and your loved ones.
There are a lot of elements to think about when it comes to home security systems and that includes how the security system could benefit you and your family. Here are a few reasons how that is true.
Protects Valuables
This is, of course, the benefit most people immediately think of. We likely all know someone who has lost electronics, jewelry, or other high-value items due to a home invasion. The tragedy is compounded when the item is an irreplaceable family heirloom. A home security system has an alarm that scares off many would-be burglars and can notify the local authorities if someone does attempt a break-in.
Deters Crime
A 2009 study by ­­­­­Rutgers found that, as the number of home security systems increased in an area, the number of residential robberies decreased in that area, even for people who didn't have their own security system. Having a security system not only protects you, but helps your neighborhood be a safer place for everyone.
Allows Remote Access to Your Home
Modern security systems now allow you to remotely monitor what's happening in your home when you're not there. Depending on your provider, you can monitor what happens via cameras installed throughout your home, as well as control the thermostat, door locks, lights, and other devices in your home.
Lowers Homeowner's Insurance
Yes, you may be paying a monthly fee for your security system, but having the system in your home can lower your homeowner's insurance by up to 20%. That, combined with the other benefits, makes an alarm system a pretty good deal.
Notifies You of Fire or Gas Problems
You can opt to receive notifications if your smoke or carbon monoxide alarms go off when you're away from home. Depending on the provider, you can even set it up so authorities are instantly notified of these emergencies.
Helps Keep Tabs on Kids
This is another great aspect of home automation. If you're at work, you can use your provider's mobile app to watch what's happening in your home via cameras, so you'll know who your teens are inviting over when you're away. If you have automatic door locks, you can even remotely unlock them to let the kids in after school, so they don't have to worry about carrying (and potentially losing) a key to the house.
Improves Electricity Management
Many security systems offer smart thermostats and outlets. If you've forgotten to change your thermostat before leaving on a trip, these gadgets allow you to control the thermostat on any web-enabled device. Likewise, if you think you left your curling iron plugged in, you can turn it off right from any of your devices. This works as a great tool to turn lights on and off while you're on vacation to help give the home the appearance that someone is there.
Makes Room for Peace of Mind
The sense of security and peace you gain with an alarm system is perhaps the greatest benefit of all. Next to being safe, the confidence of feeling safe will help you be a more productive, healthy, and focused person.
Adding a security system to your home gives you an extra layer of defense against any potential intruders. Whether you rent or own, you can enjoy the benefits that come with having a security system. Explore your options using the SafeWise security system finder, which helps you to identify your security needs and goals, and find the right provider to meet them.