All New Toyota Avalon Deals & Lease Specials
Right now, qualified buyers can find MAJOR cash-back deals and super-low financing offers on the popular new Toyota Avalon. If you don't want to buy the Toyota Avalon outright, check out some of these attractive lease deals from your local dealerships. If you've been looking for the perfect vehicle to suit your needs for the finer things in life, these new deals on the best Toyota Avalon models can make your dream a reality.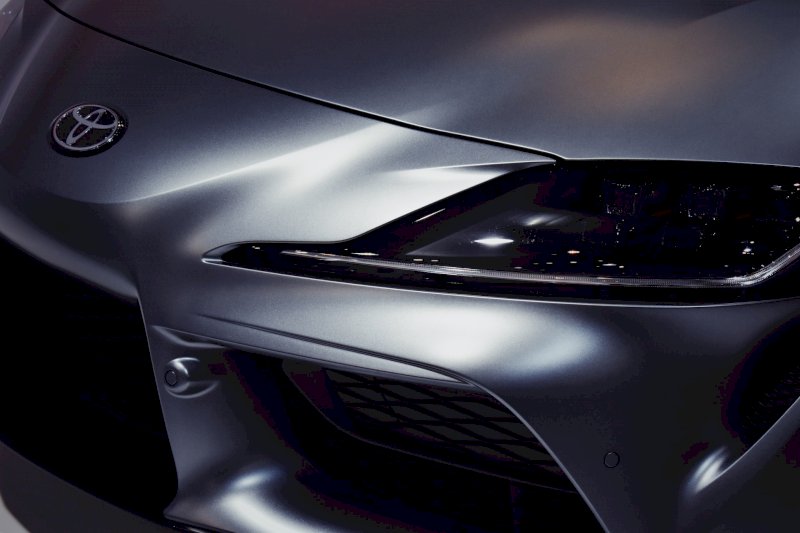 Top 10 Reasons to Buy a Toyota Avalon
When discussing the best full-size sedans under $50,000, be sure to mention the 2020 Toyota Avalon. A starting MSRP of $35,800 makes it a strong value. You'll appreciate the Avalon's well-cushioned ride and strong safety scores. Let's find out if the 2020 Toyota Avalon is right for you.
1. Standard Powertrain Packs Ample Performance
Under the hood of the new Toyota Avalon rests a strong V6 engine, which is also offered on the new Toyota Camry. It's tuned to kick out slightly more than 300 horsepower and 267 pound-feet of torque. An eight-speed automatic gearbox helps the Avalon to effortlessly get up to speed. With a tested 0-60 mph sprint of 6.0 seconds, the Avalon is definitely fast enough to entertain most drivers.
2. Good On Gas for a Big Sedan
Often times, large sedans force drivers to sacrifice a bit of fuel economy. Fortunately, that's not the case for the Toyota Avalon. This car is an efficient option for families who tend to spend a lot of time on the road. It's rated by the federal government to return an estimated 22 mpg in town and 32 mpg on the freeway. Furthermore, you can feed the engine regular gas as opposed to premium unleaded.
3. All-New TRD Model Delivers More Driving Fun
In the past, the Toyota Avalon didn't have a big fun factor. However, you'll enjoy driving the latest generation. Driving enthusiasts will especially like the all-new TRD trim. While it comes standard with the same powertrain, it benefits from a few additional performance goodies. A lowered TRD suspension and upgraded performance tires help enhance the Avalon's handling capabilities. There's also no overlooking the Avalon TRD's more aggressive exterior styling, which is highlighted by 19-inch black alloy wheels and a sporty mesh grille.
4. A Reliable Car You Can Keep for the Long Haul
Toyota has proven its ability to manufacture long-lasting vehicles. The Toyota Avalon is no exception. When properly maintained, it can easily deliver more than 300,000 miles of trouble-free service. While German luxury sedans like the BMW 5-Series and the Mercedes-Benz E-Class are fine automobiles, they can't come close to matching the Avalon's long-term reliability. Avalon owners also enjoy a much lower cost of maintenance, which saves a lot of money.
5. Very Comfortable for Daily Commuting and Road Trips
On the road, the Toyota Avalon feels like a legitimate luxury sedan. When taking the new Avalon for a test drive, you'll immediately notice its ultra-smooth ride. Whether you're traveling on the interstate or driving through the city, expect the Avalon's well-tuned suspension to minimize bumpiness. Of course, everyone in your family will be thankful for the Avalon's roomy passenger area. Because of the cabin's great legroom, even tall folks can kick back.
6. Offers a High Level of Passenger Safety
The new Toyota Avalon is hands-down one of the safest large sedans you'll find. Superior crash scores enabled the Avalon to receive top ratings from the NHTSA and the IIHS. Even the least expensive trim receives a Toyota Safety Sense P system, which is essentially a collection of accident-avoidance technologies. Features include pre-collision warning with automatic panic braking, blind-spot warning, lane keeping assist, and radar-based adaptive cruise control. Reverse automatic braking is on the Avalon's list of options.
7. Looks Far More Exciting Than the Previous Generation
Last year, Toyota decided to completely reinvent the Avalon's exterior styling. Unlike in the past, the new Avalon no longer gets lost in the crowd. Elegant body lines and a bolder front fascia help the latest model to command plenty of attention on the road. Toyota also gives you two sporty trims to choose from: XSE and TRD. While the Avalon XSE looks sharp with its 19-inch wheels and rear spoiler, the racy Avalon TRD has an even more powerful appearance.
9. Base Model Comes Loaded With A Lot of Equipment
If you don't want to spend any extra money, consider getting the base Toyota Avalon XLE. An impressive number of standard features makes it an honest bang for the buck. Apple CarPlay now comes standard, which is a big plus for iPhone users. With the ability to support multiple mobile devices at one time, the Avalon's Wi-fi hotspot is a featur
8. Available Features That Take the Pain Out of Parking
For many drivers, parking is one of their least favorite tasks. While the new Toyota Avalon does not offer an automated parking system, it does offer a highly recommend Advanced Safety package. When trying to maneuver in a busy area, you'll greatly appreciate the enhanced visibility of the Avalon's optional 360-degree camera system. Meanwhile, reverse automated braking gives you more security when backing out of parking spots. Rear parking sensors are included in the package as well.
10. Optional JBL Sound System Rocks
The new Avalon's standard eight-speaker stereo sounds good enough for the average music fan. If you really want to dial up the sound quality, step up to the Avalon's 14-speaker JBL premium audio system. It features a 1,200-watt amplifier for especially clear sound at high volumes. A subwoofer mounted behind the rear seat allows you to feel strong bass notes. Because this excellent stereo system costs less than $700, serious music lovers shouldn't hesitate to get it.