11 Ways to Get Amazing Deals On Louis Vuitton
Luxury is the name of the game at Louis Vuitton, so those exquisite designer duds don't exactly come cheap — or even go on sale very often. But don't worry, there are still some ways to score HUGE savings on this fancy brand. Check out some of these deals below.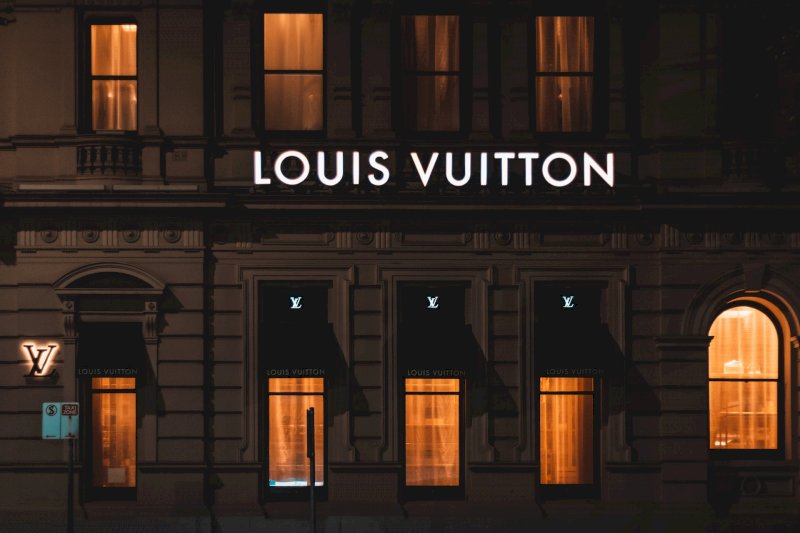 Here are 11 ways to save on Louis Vuitton.
1. Subscribe to the Newsletter
Enter your information on the brand's website to receive the Louis Vuitton newsletter, which will contain the latest information on any promotions.
2. Shop Pre-Owned Online
Sites like StockX, eBay and ShopStyle often have pre-owned, slightly used Louis Vuitton items available for big discounts. Just be sure to ask about authentication before buying anything online.
3. Keep Your Eyes Peeled at Vintage Stores
Every now and then you might get lucky when shopping at a vintage store and find a pre-owned Louis Vuitton product at a discounted price. The trouble here again is making sure the product is actually authentic, so be sure to ask a sales rep how they can prove the product's authenticity before plunking down any money.
4. Find Louis Vuitton in Department Stores & Make the Most of Their Perks
Stores like Nordstrom, Macy's and Bloomingdale's carry Louis Vuitton products, so if you can use store perks from those individual places — like friends and family sales, credit card offers, etc. — you'll likely save a lot on your Louis Vuitton goods in the process. Just be sure to ask when offers apply to Louis Vuitton items to make sure you're getting the best deal. And, if you apply for or use a store credit card, be sure to pay that balance off in full. Otherwise, you'll just lose savings to high interest.
5. Use a Rewards Credit Card
A general purpose rewards credit card can give you some kickback on Louis Vuitton purchases — and any points or cash back you earn on designer luggage today could help you pay for that matching handbag in the future. Again, avoid charging more than you can pay in full each month — and check your credit if you're considering new plastic. You'll want to be sure you can qualify. (You can view two of your credit scores for free on Credit.com.)
6. Follow the Brand on Social
It never hurts to follow a brand on their social media channels so you'll know immediately when any promos happen (although keep in mind that Louis Vuitton sales are generally hard to come by). Still, the brand is on Facebook, Instagram and Twitter.
7. Buy Discounted Gift Cards
Occasionally you'll find Louis Vuitton gift cards that you can purchase at a discounted price on sites like Gift Card Granny and Raise, but they tend to sell out quickly, so set an alert if this is something you're really interested in trying.
8. Check Out Duty-Free Options When You Can
You won't be able to put this option to good use all the time, but if you're ever traveling internationally and have the chance to check out duty-free Louis Vuitton products, do it! You could save a ton by picking up your favorite items this way. Be sure to research currency exchanges and prices (at home and at the airport) ahead of your trip, however, so you know if you're really getting a deal.
9. Shop Louis Vuitton Abroad
Again, while this isn't technically an easy way to save, if you have an international trip coming up (particularly to Paris), you might consider looking into the savings available by picking up your favorite items there. Again, just be sure to do the research and compare what you'd pay for the item here in the states versus what it would be over there to be sure it's actually going to save you some money.
10. Rent Instead of Buy
If you've been eyeing that Louis Vuitton briefcase specifically for the big job interview you have coming up, why not rent instead of purchase? Sites like Arm Gem and Bag Borrow or Steal offer designer options for monthly rentals so you can get your fix for a small percentage of what it would cost to buy the actual thing, then return the item and try something new next month. (As a bonus, on Bag Borrow or Steal, specifically, you'll receive 20% off your first order when you join their mailing list.)
11. Let Someone Else Do the Research & Scouting for You
Follow purse bloggers and forums for the latest on all things arm-candy related —you never know when someone will hear about a Louis Vuitton deal they just can't wait to share. In this case, The Purse Blog is a good site to keep an eye on.