Get Paid To Watch Videos & Movies Online
Do you feel yourself getting sucked into watching online videos, even when you know you should be doing other things? Instead of feeling guilty for wasting time, you can actually make A LOT of money watching videos. Check out how below.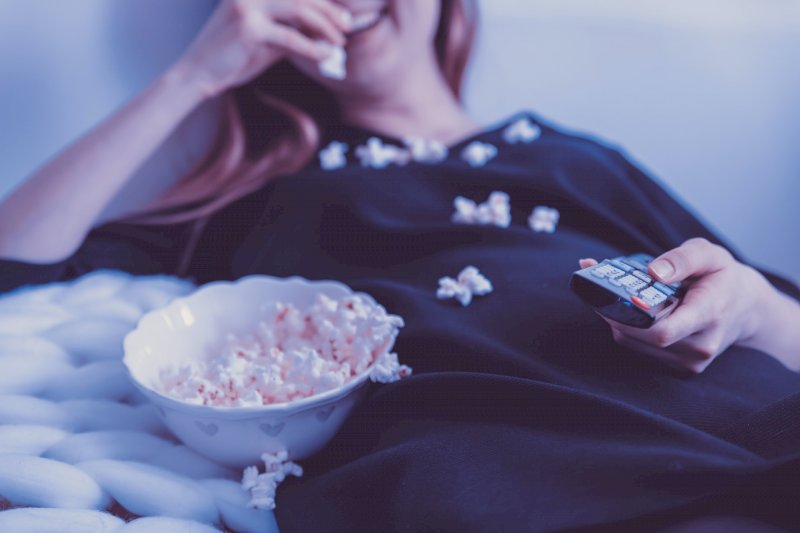 7 WAYS TO GET PAID TO WATCH VIDEOS ONLINE AND WITH AN APP
Here are seven legit sites that allow you to earn money watching videos. Each is a bit different, so the best for you will vary depending on your goals.
#1 — SWAGBUCKS VIDEO
Through Swagbucks, you can watch videos to earn points. Once your points have reached a high enough balance, you can cash them in to earn gift cards to some of the biggest retailers, including Walmart and Amazon. Or, if you prefer, you can get paid cash through your PayPal account, and then easily transfer the money to your bank account (or even a debit or credit card).
The videos are varied, including entertainment, travel and more, and you can pick what interests you.
Swagbucks is one of the largest rewards sites around, having paid out over $300 million so far.
#2 — INBOXDOLLARS
InboxDollars lets you earn rewards for watching television, watching movie previews, shopping, taking surveys, and even reading emails. One great way for brands to give consumers what they want is by receiving consumer input in the first place. It's the best way for companies to learn what you like and don't like about their product.
InboxDollars is paid by brands to provide that kind of information. To do that, the company looks for people like you. For your time and effort, you can earn cold, hard cash.
There's also a $5 sign-up bonus for new users.
#3 — MYPOINTS
MyPoints is another website that offers you points for taking surveys, printing coupons, playing games, and even watching videos. The minimum withdrawal for MyPoints is $25. However, given the variety of ways there is to earn cash on the platform, this isn't too difficult.
So if you're a fan of watching videos anyway — whether that's app trailers, movie previews, etc. — it's a pleasant way to earn some rewards. Your rewards can earn you gift cards for some big companies, including Amazon, American Airlines, Best Buy and Bath and Body Works, as well as cash through your PayPal account.
MyPoints is really easy to sign up for. Just a name and email are required.
There's also a $5 bonus for first-time users.
#4 — FUSIONCASH
In just a couple of minutes, you can be signed up for FusionCash, and you'll get a $5 bonus just for joining. You can earn money by taking surveys and watching videos, as well as other ways.
With this site, there are no processing fees to eat away at your earnings. And you'll have the choice of getting your money through checks, direct deposit, or via your PayPal account.
That's a nice variety that isn't offered by every website like this.
#5 — PERK.TV
If you're still looking for a great way to make money watching videos online, don't overlook Perk.tv. This website has hundreds of gift cards for you to choose from once you earn enough "Perk Points" to cash in.
If you'd rather take your chances, you can earn or purchase Perk tokens with your points (or by completing tasks like taking pop quizzes). Those tokens can be used to enter Perk Sweepstakes, where you can win prizes like Xbox or Playstation consoles, bigger gift cards, and iPhones.
#6 — NIELSEN NATIONAL CONSUMER PANEL
Nielsen, the well-known company that provides TV viewership ratings, gives you an easy way to make money by watching anything you want online.
You can make up to $50 a year with the Nielsen Computer and Mobile Panel. All you have to do is download the app and then use your computer or smartphone as usual. And getting set up is a snap: just create a username and password, provide some basic information about yourself, and install the app.
It's obviously not enough money to change your life, but if you're going to be online anyway, then you might as well take advantage of this easy money.
In addition to the $50 annual payout, participating in the program will make you eligible for periodic sweepstakes. Every month, the company gives away $10,000 split between 400 winners; the grand prize is $1,000.
#7 — CATEGORIZE SHOWS ON NETFLIX & HULU
Although these opportunities aren't always available, Netflix sometimes hires content taggers. These positions are responsible for finding movies and TV shows that fit into Netflix's categories, in order to help viewers find something appropriate to watch quickly.
So, for instance, you might be hired by Netflix to find and tag shows and movies that would be appropriate for children of a certain age level. To do that, you'll have to know and understand what appropriate entertainment is for children. It can also help you land a job with Netflix if you're bilingual.
To get paid to watch videos, you may want to frequently check both the Hulu and NetFlix Job boards. That way, you don't miss out on any opportunities to work as a content tagger.
You could binge watch TV on Netflix as usual while getting paid to do it!