How To Get Free Trials for Amazon, Netflix, Hulu, Disney Plus, & More
Between Netflix, Hulu and Amazon Prime Video, there was already a streaming war. Now, throw in Disney+, Apple TV+, Peacock and more into the mix and you have a full-blown raging battle. If you'd like to avoid having your wallet be a casualty of the fight, then we've rounded up some of these streaming services that come at no cost to you. See below.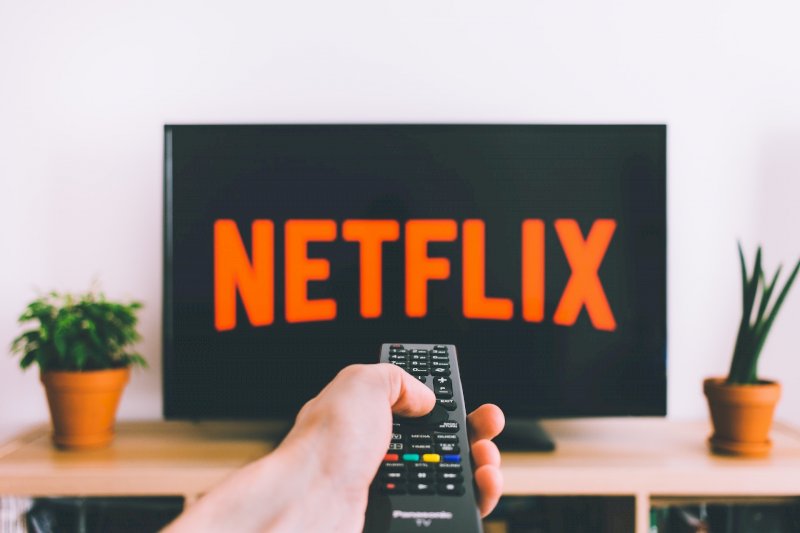 1. IMDb TV
The service that was once known as Freedive allows users in the United States to watch TV shows and movies for free on IMDb and Fire TV devices. Variety reported back in June that the "expanded ad-supported VOD lineup comes through new deals with studios including Warner Bros., Sony Pictures Entertainment and MGM." Titles available for viewing include La La Land, Rain Man and Sense and Sensibility.
2. The Roku Channel
TV and movie goers can enjoy an "always-changing selection of free movies, shows, live news, kids' TV and more." Apart from free films on the weekly watch list, Roku offers live television streaming like ABC News and Cheddar News. Stream on Roku with devices that connect to your TV or on Roku TVs that have the streaming experience already built in. If you prefer to watch from your laptop, all you need to do is create an account and voilà, you're ready to watch online.
3. Tubi
With content from over 200 partners, Tubi features thousands of hours of streaming video content from studios like Paramount, Lionsgate and MGM. With no subscription fees, you can watch My Best Friend's Girl, Scary Movie, Thelma & Louise and a number of other movies and television shows anywhere. Stream Tubi on Android, iOS, Roku, Apple TV, Amazon Fire TV, Xfinity X1, Xbox, Samsung Smart TVs, Sony Smart TVs, PlayStation and online.
4. Pluto TV
Owned by Viacom, the service offers over 100 live and original channels, including Paramount Movie Channel, CNN and NBC News, as well as thousands of on-demand movies in partnership with TV networks, movie studios, publishers and digital media companies. Pluto TV is available online and on Roku, Apple TV, iPhones, Android TV, Chromecast, Amazon Fire TV, as well as Sony, Samsung and Vizio smart TVs.
5. Vudu
No contract or subscription is required to watch movies and TV shows with limited commercials on Vudu. Users can choose from thousands of free movies, such as Maid in Manhattan, Three Men and a Baby and Gravity, to watch on their mobile device, TV and computer—plus view in up to 1080p!
6. Sony Crackle
Available in the United States and Australia, Sony Crackle is an ad-supported video entertainment network that features full length movies, TV shows and original programming. The service is available on several platforms, including connected TVs, mobile devices, set-top boxes, video game consoles and online. Get ready to stream Catch & Release, Friends With Money, The Jane Austen Book Club, Julie & Julia and more!
7. Kanopy
While free, users will need a public library or university card to take advantage of Kanopy's catalogue of ad-free critically acclaimed movies, like Lady Bird and Moonlight; documentaries; award-winning foreign films; and series. Because the public libraries and universities cover all the associated costs, users can enjoy using Kanopy for free. To get started, dig out your library card and enter your library card information or university login.
8. Popcornflix
As the site notes, Popcornflix was created for people "who want to watch 'Great Movies. Free.'" Films such as Stuck in Love and Paris, Je T'Aime are available on the streaming service, which is supported on Apple TV, Roku, Google Play, Xbox, Amazon and iOS devices. What's nice is users do not need to worry about registering or creating an account. Just find the movie or show of your choosing, and hit play to watch on the ad-supported site.
9. Hoopla
Like Kanopy, users of this digital media service will need a library card to "borrow" movies and TV shows to watch on their computer, tablet, phone or TV. With thousands of titles to choose from, including Ella Enchanted, Bridget Jones's Diary, 13 Going on 30, Emma and Good Will Hunting, Hoopla describes its services as "having your public library at your fingertips. Anytime. Anywhere." It's compatible with Roku, Android TV, Fire TV, iPads, iPhones, Apple TV, Chromecast, Amazon and Google Play.
10. XUMO
The ad-supported streaming site, available in the contiguous United States, provides free live and on-demand entertainment. Users can pick from over 160 different channels to tune into the Today show, Family Feud and Fox Sports, or watch full length seasons of shows, in addition to movies. XUMO can be viewed on Hisense, Sharp, Magnavox, Panasonic, Philips, Sanyo or VIZIO smart TVs, along with Channel Plus enabled LG smart TVs, iPhones, iPads, Android devices, or on Roku.
11. YouTube
The video sharing platform isn't just for adorable animal clips and music videos—YouTube also has a limited section of free movies with ads, including The Pink Panther and Wish Upon a Star. While the site also provides shows, users have to purchase in order to view them.
12. Snagfilms
Though not necessarily mainstream, the streaming service has over 2,000 movies, TV show episodes, documentaries and original comedy shorts available to watch online or on your iPhone, iPad or Android devices. Among the titles in Snagfilms library are Audrey Hepburn's Charade and Kirsten Dunst's The Devil's Arithmetic.