The Best Cars to Buy
From sports cars and family SUVs to hybrids and pickup trucks, 2020 is a big year for automobiles. The new decade is starting off with a bang with lots of competitive new cars in just about every segment. To help you with your car shopping, we've carefully compiled a list of the 10 best new cars for 2020 with enough variety to please just about everyone. See below.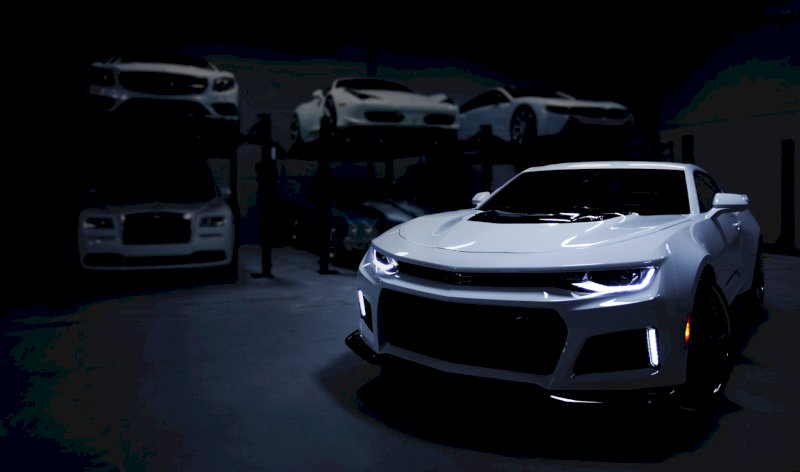 10. Acura RDX
The Acura RDX is a solid contender among the highly-competitive luxury compact SUV segment, and worth your attention if you're in the market for a new luxury crossover. The RDX offers a wealth of infotainment and safety features, many of which come standard. Plenty of cabin space and a smooth ride will keep drivers comfortable during their daily duties. Gas bills will be kept in check, since the RDX has good fuel economy estimates for the class.
9. Subaru Outback
If you're bored with crossovers but need the space, maybe the time has come to consider a wagon. The Subaru Outback is currently one of the leaders in the wagon rankings, thanks in part to its practical capabilities and comfy interior. Due to the wagon body style, seating and cargo space are plentiful, making it a useful adventure companion. A turbocharged engine is optional for people who want more punch when they hit the gas, and the Outback isn't limited to the pavement. When the road turns to dirt, it's well-equipped to soldier on. The Outback is a good SUV alternative and worth a test drive.
8. Ford F-150
The Ford F-150 has been at the helm of US vehicle sales for a while, and for good reason. It can serve as both a work truck and a daily driver very well, and as such is currently our top-ranked full-size pickup. Whether you're towing a trailer or hauling groceries, you'll be doing so in comfort. The F-150 can be had in a colorful range of engine, cab, and bed combinations, all of which can be outfitted with an array of feature packages. It's safe to say there's a flavor of F-150 for every truck buyer's taste.
7. Kia Sorento
Competition in the midsize SUV segment is intense, and the Kia Sorento stands out by delivering solid value. It was named our 2020 Best 3-Row SUV for the Money award winner, since it offers a lot for its competitive pricing. Adults will find comfortable seating in both the first and second rows, and the ride quality is compliant. Shoppers should know that low pricing doesn't necessarily translate to a cheap experience, and the Sorento delivers an interior with a solid build quality and pleasant materials. Three-row suv shoppers should definitely add the Sorento to their test drive list.
6. Jeep Grand Cherokee
Jeeps come in several forms, and the Grand Cherokee is the biggest of the bunch. Its upscale interior is also among the most comfortable in the midsize SUV class, and the Uconnect infotainment is regarded as one of the most user-friendly systems you can buy in a new car today. The Grand Cherokee does not trade comfort for off-roading ability though, as this Jeep comes well-equipped to keep drivers on course when the pavement ends.The range of available trims means there's something for most crossover shoppers, including the Trackhawk model which has a raucous V8 engine shared with the Dodge Challenger Hellcat.
5. Honda CR-V
Long credited as one of the best available compact SUVs, the stalwart Honda CR-V is a choice that crossovers shoppers would be remiss to not test drive. It comes with just about everything that compact SUV shoppers need, including capacious cargo capacity, numerous standard and optional safety features, and a comfortable interior. If you prioritize fuel economy, the CR-V gets great gas mileage as is, and a hybrid model is newly available for the 2020 model year. The CR-V is a great value package, and as it's our 2020 Best Compact SUV for the Money, as well as the top-ranked compact SUV.
4. Hyundai Kona
As crossover popularity booms, more and more competitors are joining the ranks. Among them all, the Hyundai Kona emerges as a compelling choice for shoppers seeking a subcompact SUV with features rivaling SUVs that carry larger footprints and price tags. The Kona comes standard with several safety features like lane keeping assist that would otherwise be locked away in equipment packages for many competitors. An available turbocharged engine and composed handling add a fun edge to this value package. Its highlights add up to make it a top-ranked subcompact SUV and a finalist for our 2020 Best Subcompact SUV for the Money award.
3. Kia Optima
Currently our top-rated midsize car, the Kia Optima should also be at the top of your test drive list. Inside, drivers and passengers will enjoy an intuitive cabin layout outfitted with comfortable seats and nice materials. Long-term and short-term buyers alike will be happy with the Optima's excellent safety and predicted reliability ratings, both of which will make it a trusty road companion. This Kia sedan is a comprehensive package, and a finalist for our 2020 Best Midsize Car for the Money award, meaning it's a great value.
2. Mazda6
Some midsize cars have more to offer than just being a means of bringing yourself to work and your kids home from school. The Mazda6 does all of that, but with a touch of refinement akin to what you might expect from luxury brands. Dynamic handling and an available turbocharged engine add some potential for fun as well. While responsible driving is always the most important, the Mazda6 also boasts excellent safety ratings, so you're likely to be protected should an accident happen. Given its range of abilities, midsize car buyers should definitely give the Mazda6 a look and a test drive.
1. Hyundai Elantra
Most people want to get from point A to point B without drama, and the Hyundai Elantra will get you all the way to point Z in affordable comfort. It will take you just about anywhere you need to go without a fuss as well, since it carries a predicted reliability rating that is better than most. Great fuel economy is a highlight too. The Elantra is a well-rounded compact car that will suit most driver's daily needs.